Java Ijen Coffee Profile
Producer
Various Smallholders
Notes
Dark Chocolate, Walnut & Molasses
About the Producer
The coffee beans (red cherry) that have been collected are put into water for a sorting process between the good quality beans and the defective coffee beans.
Then it is peeled with a pulper machine and then soaked in water for 17-30 hours, during the immersion period, the soaking water will be renewed only once.
Then it is dried until the water content is 12% - 13% (based on parchment). Then the coffee beans will be stored for 12-24 hours and then in the huller.
We recommend with Java Ijen...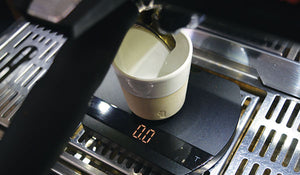 Get the right gear
We have all the equipment you need for your filter coffee; whether that be V60, AeroPress, Grinders or simply just a top up of filter papers!
Shop Gear →
Improve your brew game
Learn how to get the most out of your coffee at home with our Home Brewing Masterclass!
Sign Up →