Ngandu Mill Coffee Profile
Varietals
SL28, Ruiru 11, Batian & SL34
Producer
Rutuma Cooperative, Vava Coffee
Notes
Jasmine, Floral & Stone Fruits
About the Producer
The Ngandu wet mill, resting on the fertile slopes of Mount Kenya, processes the ripe coffee cherries of smallholder producers, all of whom are members of the historic Rutuma co-operative. The factory is located near the town of Karatina, in Kenya's Nyeri County. The resulting lot is a fine example of a Kenyan coffee.
Vava Coffee dedicates 10% of the revenue from all coffee sales to funding the Lamu Youth in Coffee Project. This initiative is organised by Gente del Futuro (People of the Future), a collective created by Vava and made up of passionate people working towards empowering coffee communities, especially young women and girls.
We recommend with Ngandu Mill...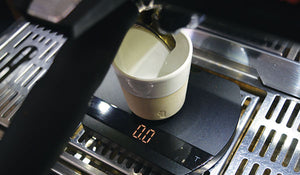 Get the right gear
We have all the equipment you need for your filter coffee; whether that be V60, AeroPress, Grinders or simply just a top up of filter papers!
Shop Gear →
Improve your brew game
Learn how to get the most out of your coffee at home with our Home Brewing Masterclass!
Sign Up →