Zebigi Coffee Profile
Varietals
Nyasaland, SL14 & SL28
Producer
The Coffee Gardens
Notes
Pink Grapefruit, Black Tea & Cherry
About the Producer
The coffee in this micro-lot is produced by the farmers on the mountain above The Coffee Gardens' washing station. Many farmers transport the coffee cherries down to the processing station and earn additional income.
The contributing farmers are enrolled in The Coffee Gardens' off-season training, covering a range of courses including good agricultural practices, agroforestry and financial management. Farmers also received fruit, shade and fast-growing tree seedlings.
We recommend with Zebigi...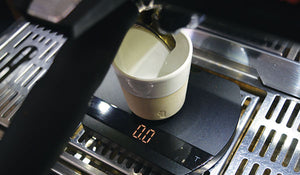 Get the right gear
We have all the equipment you need for your filter coffee; whether that be V60, AeroPress, Grinders or simply just a top up of filter papers!
Shop Gear →
Improve your brew game
Learn how to get the most out of your coffee at home with our Home Brewing Masterclass!
Sign Up →