✛ PLUS
Quarter Horse Coffee Club
Exclusive coffees for ✛ Plus plan subscribers
Varietals
Mixed Varietals
Process
Honey
Producer
Various Smallholders
Notes
Blackcurrant, Milk Chocolate & Hazelnut
More about the coffee, producer & region.
The 'El Tanque' estate is the pride of siblings Johana and Alonso Porras Cabezas. Despite their professional careers, they have inherited their parents' charisma for coffee production. They have meticulously maintained the farm, growing Caturra and Catuaí varieties that their father had cultivated and renewed for many years. Their consistent and high-quality annual yield is a testament to their efforts. The 'El Sol Del Este' estate belongs to Gabriela Rojas Calvo. Her passion for producing excellent coffee extends beyond farming; she is keen to learn about coffee tasting and barismo, and she enjoys teaching other producers associated with Coopronaranjo R.L. Gerardo Enrique Salazar Gonzales owns the beautiful 'Don Chano' estate. His coffee farm could easily be mistaken for a botanical garden, with natural, eco-friendly farming practices and a wide selection of productive and high-quality coffee varieties. Just like with all associated farms, these three producers, all from the third generation, have inherited their passion for coffee cultivation, nature conservation, and respectful treatment of people from their forebears. The three estates together produce around 250 bags of 69 kg each after washing, packed into a container for export.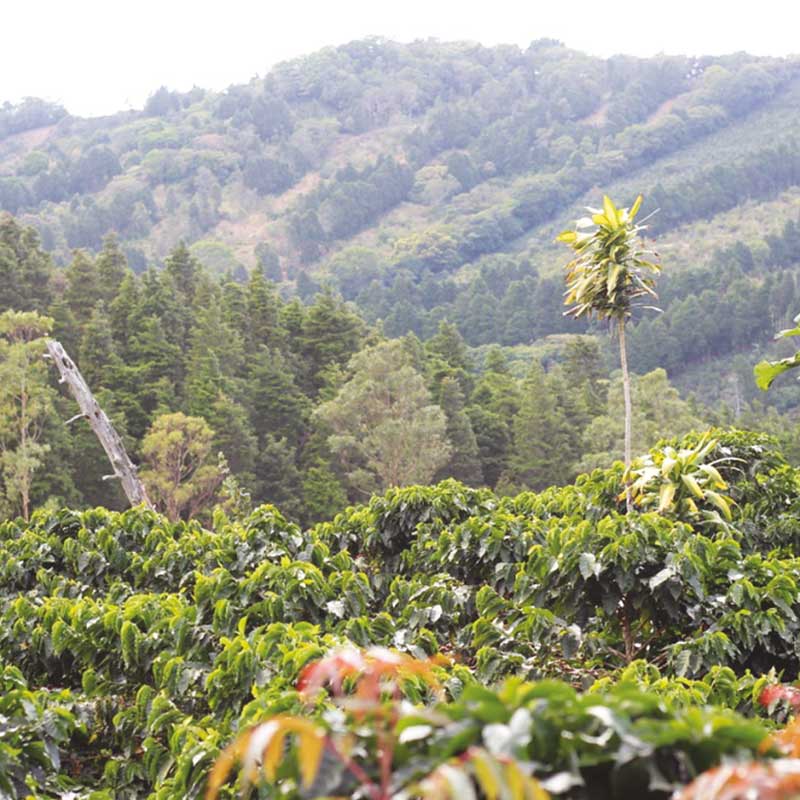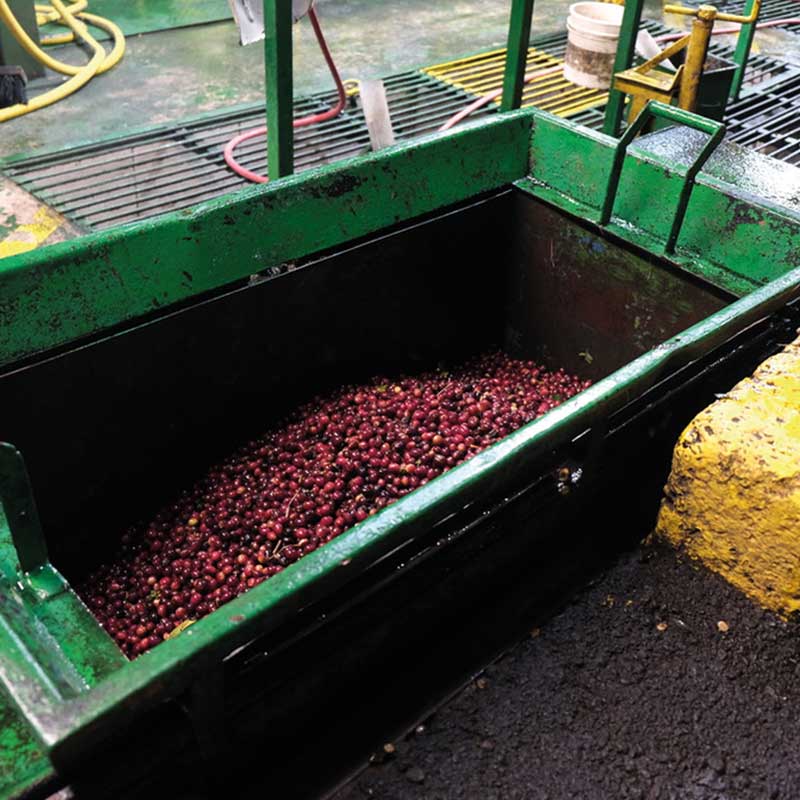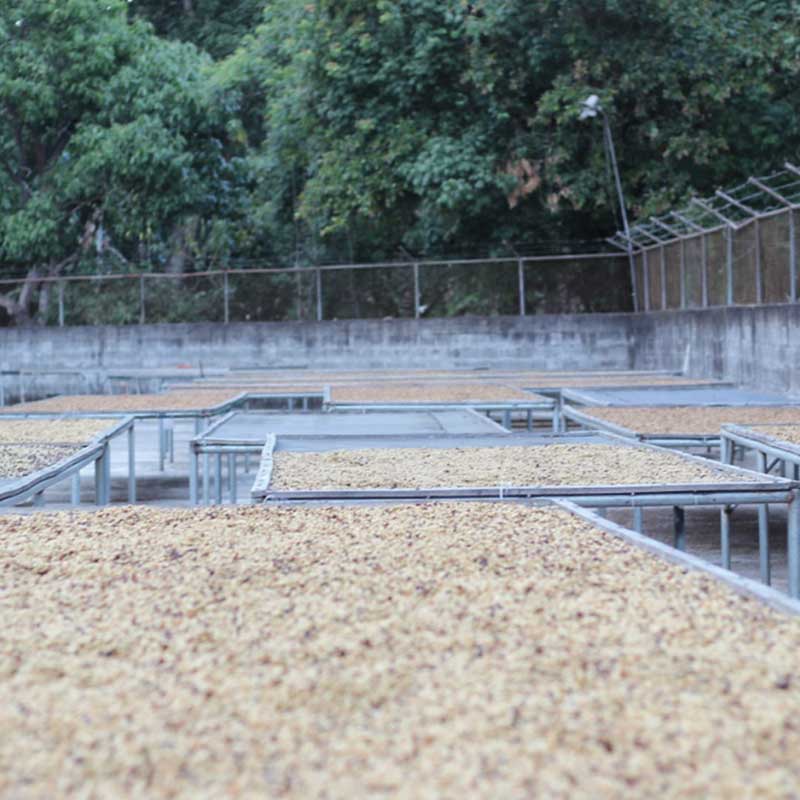 About the Region
The 'Perezoso Honey' coffee lot gets its name from the iconic Costa Rican sloth, a beloved animal known for its distinctive, long-furred appearance and tree-dwelling habits. The sloth embodies tranquillity and slowness, much like the careful and methodical process of coffee cultivation on these farms. The soil is nutrient-rich, perfect for coffee cultivation, and the farms are at an optimal altitude. In response to diseases and climate change, over the last 20 years, new varieties have been developed with tolerance to disease and drought, increased productivity, and superior cup quality. These varieties require more spacing between plants, mature faster, and yield more. They also demand more chemical or natural fertilisers, based on soil analysis. The farms emphasise shade growth, especially given current climatic challenges. All fertilisers used are approved by the Costa Rican Ministry of Agriculture, and there is a strong trend towards using microorganisms and natural soil and foliar amendments to maintain soil excellence.
About the Process
The coffee processing follows specific steps: from the pulp removal and first parchment separation to sun drying on African beds for 12 to 20 days depending on the weather. When the ideal humidity level is near, lab tests are conducted for moisture, density, and cup. Once passed, the coffee is bagged and stored. Micro lots are stored as parchment in nylon sacks in silo 11 for 2 to 4 months before being dispatched. They face numerous challenges, including climate change, disease, coffee price instability, and macro and microeconomic factors.
---
How can I get this coffee?
Available exclusively in October 2023 on our ✛ Plus QHC Club Membership
Join our QHC Club today...
QHC Club
✛ Plus Coffee Subscription
Enjoy chocolatey, sweet & smooth coffees available as espresso or filter.
Start Building →
What's up next?
November 2023:
Mexico
View our past exclusive coffees
View All