About Work Horse Office Subscription
Our Work Horse Blend is a 50:50 blend of two complimentary single origins, specifically selected to produce a well balanced crowd-pleasing filter blend, ideal for Batch Brew. 

Start an office coffee subscription so that you and your colleagues always have access to great quality and delicious coffee throughout the day. We offer a range of brewing equipment for business, including filter coffee machines and coffee grinders – if you're interested please get in touch!
Working from home? Check out our individual coffee subscriptions.
Please note that subscription discount codes will not apply to this subscription product.
The coffee...
A real work horse
Keep your office fuelled with delicious coffee. Our Work Horse Blend has been specially crafted to have consistent, complimentary components.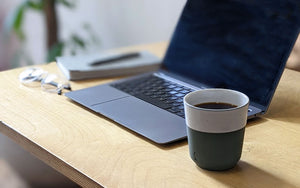 Kit out the office
We supply offices and businesses with the ideal brewing set up for your office, including consistent brewers and coffee grinders. View our packages and get in touch if you're interested!
See Packages →