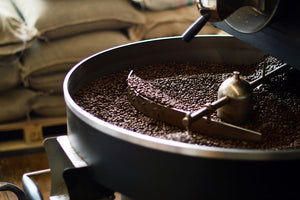 Quarter Horse Coffee Roasters
The
1st

Specialty Coffee Roasters in the

2nd

City.
Deliciously brewed & roasted sustainably.
After opening our first coffee shop in Oxford in 2012, we opened our second shop in Birmingham, before moving permantely to start roasting coffee in the Midlands.
Since then, we are now operating in a new larger premises in the Jewellery Quarter. roasting and serving high quality and ethically sourced beans from around the world.
Quarter Horse Coffee was established in 2012.
Opened the first specialty coffee roastery in Birmingham.
Prioritising sustainability & responsible solutions.
Our Story
Founded by Nathan & Ameeta in Oxford, the first coffee shop opened in 2012 and quickly gained a reputation as one of the best shops in the city. A second shop was secured in Birmingham, Ameeta's hometown, a few years later; which became the first independent coffee roastery in the city when they moved to Birmingham permanently.

Since then, Quarter Horse Coffee has ethically sourced and roasted the highest quality of beans from around the world and, in 2023, opened a dedicated new site for production and training with a focus on sustainability.
Our Timeline
February 2012
Quarter Horse Coffee was established as we opened our first specialty coffee shop in Oxford.
February 2015
We opened our second coffee shop on Bristol Street in the Southside of Birmingham and opened the first café-roastery hybrid in the city.
September 2018
Nathan, our head roaster, went on the very first origin trip in Peru. Staying with Don Saul and his family, we have purchased lots every year since!
Read More →
November 2019
The second origin trip saw Nathan head to India. Where we've forged strong relationships with some of the best arabica producers in the country.
Read More →
July 2023
Due to the economic climate the time, we made the difficult decision to stop trading at our coffee shop Bristol Street.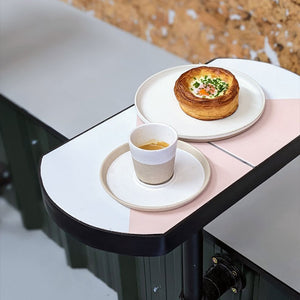 Espresso Bar
See our new espresso at the front of our roastery in the Jewellery Quarter, Birmingham.
Read More →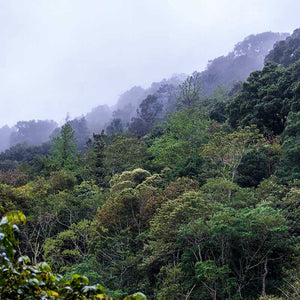 Sustainability
Sustainability is at the heart of everything we do, from production roasting to retail packaging.
Read More →
Our values when sourcing coffee.
Long-lasting relationships at origin.
We're proud to continually buy from some of the best coffee producers around the world.
Relationships →
Sustainable growth & ethical practices.
Read more about how we source our coffees from around the world.
Sourcing Coffee →
If you're interested in carrying our beans, head to our wholesale section to read more about the services we provide! We're always excited to work with like-minded & passionate people, so get in touch!